Colins Bees are producers of quality honey products in Cardiganshire West Wales



Your Local Beekeeper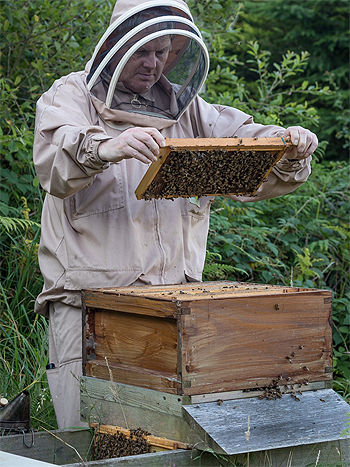 Hello and welcome to Colins Bees in Cardiganshire West Wales.
Honey Bees are fascinating insects and I am always seeking to understand them better and to support their wellbeing.
The honey that bees produce is something very special and should be made available for everybody to enjoy. All of the honey that my bees produce is made in the Cardiganshire area from the wide variety of flowers and flowering trees that this county has in abundance.
My Bees produce honey that is as close to its natural state as possible, harvested from the lovely largely unspoilt West Wales countryside. read more
Find out more about my queen breeding program here
07792 772435